ZiFiSense recently completed series B1 round financing of $13 million USD (80 million RMB) for its Chinese entity. This round of funding will be mainly used to expand sales and R & D teams, technology research and development, and strategic investment in some innovative start-ups both domestic and overseas within the ZETA Ecosystem.
According to the GSMA forecast, the total number of IoT connections will reach 25.2 billion in 2025, and the market space will reach 1.1 trillion US dollars. As one of the most important technologies in the IoT market, LPWAN is growing at an alarming rate of 90% CAGR. Many market research institutions predict that in the future, more than 60% of the connections in the wide area IoT belong to the low-power wide-area network (LPWAN) field.
Just came out of stealth mode in 2016, ZiFiSense developed the ZETA low power wide area network protocol (ZETA LPWAN). This is a low-power wide-area network (LPWAN) standard that could operate in subGHz bands. It supports ultra-narrowband multi-channel communication, distributed access to multi-hop mesh networks, and low-power bidirectional communication. The cost of the solution is only 1/5 of the LoRa solution, and 1/20 of the NB-IoT.
In October 2018, ZiFiSense released a new generation of ZETA products- "ZETag". ZETag is a small footprint sensor device with a typical thickness of less than 3mm. It can be powered by printed batteries, while maintaining a connection range of upto 3km outdoors. The company have also released the ZETA-SDR gateway that supports 64-channel concurrent signal reception to cater for the typical use cases of large volume access. When mass-produced, the cost of each "tag", including the battery, is 1/10 of similar LPWAN solutions. The company is on track to further reduce the cost to less than $0.5 per tag in the next few years through collaboration with a number of ZETA Alliance members.
ZETag can be widely used in the fields of asset inventory, logistics tracking, special event reporting and well-being/medical applications , etc. Its cost, size, and print battery-powered features make it completely "disposable" and environmentally friendly.
Surrounding the ZETA technology and related solutions, ZiFiSense unites companies at different stages of the IoT value chain worldwide to joinly establish the ZETA Alliance - a cross-industry, global technology alliance and business collaboration platform. Major alliance members including leading companies from China and Japan in mobile comms, IoT and the semiconductor industries, such as NTT Docomo, SoftBank, NEC, Socionext, TOPPAN from Japan and China Tower, China Mobile, Unicmicro Co., Ltd, CanSemi Technology Inc. from China.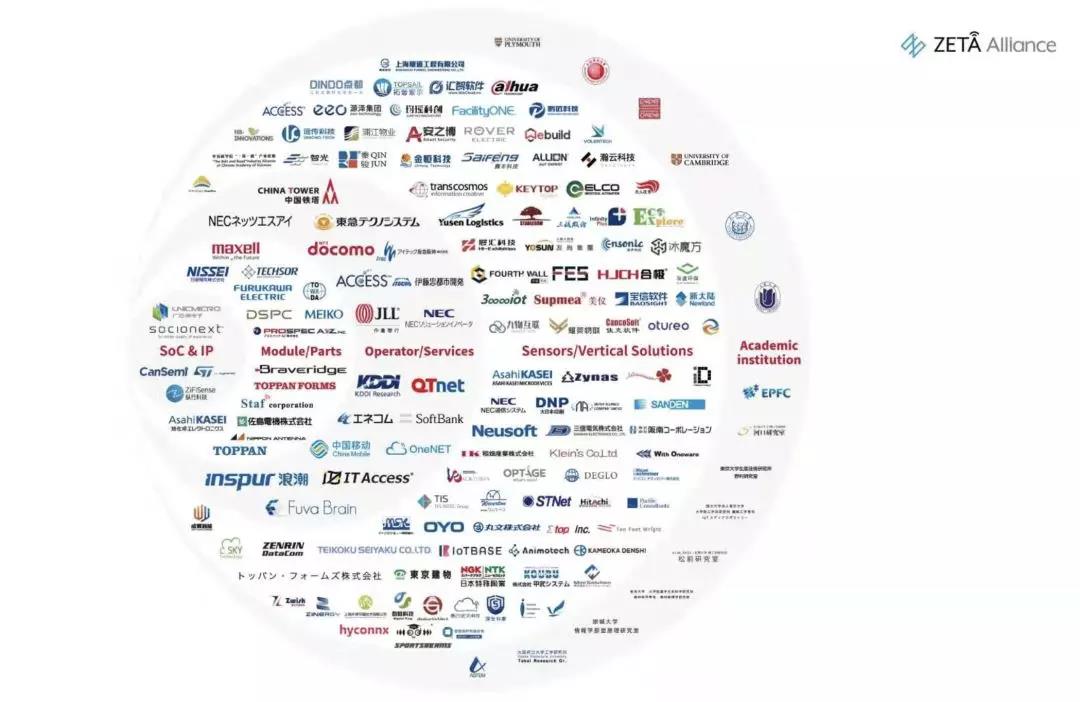 In addition, ZiFiSense works with alliance companies to jointly develop chips, terminal modules, wireless devices, data management platforms and multiple vertical industry solutions, which are all open to alliance members for sales&distribution.
ZiFiSense also licenses the ZETA technology to third-party vendors, and closely works with a number of partners in order to jointly offer best-in-class IoT solutions. Examples of this include working with ADEN Service to develop Smart Office IoT, building AI+IoT platform with NEC, and manufacturing ZETA modules with the Toppan Printing Group.
Industry-wise, ZiFiSense currently focuses on smart building solutions for Facility management service providers and property owners as well as container management for the logistics industry.
In 2019, working with Jones Lang LaSalle (JLL), one of the top-5 major global property management company, the company's FMOS (Facility management Operating System) solutions have been deployed across hundreds of high-end office buildings across China, Japan, and Thailand. Other use cases of the solution include hotels, airports and factories.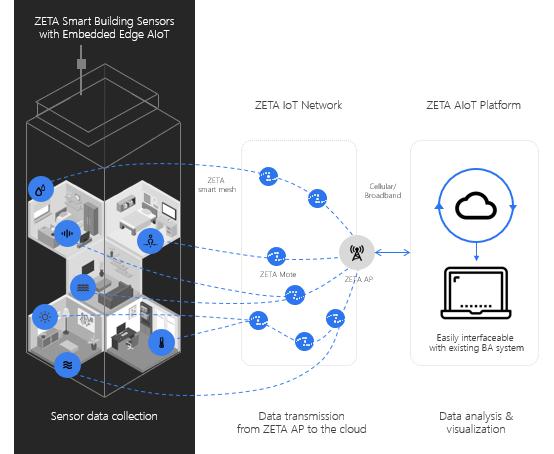 ZiFiSense has also expanded into the logistics industry with the smart container solutions using "ZETag". Containers in this scenario include logistics pallets, recycling boxes, enclosure boxes, and storage cages. Industrial use of these are featured as large volume, high turnover efficiency and wide circulation area, while being very sensitive to the cost of any "smart" solutions per piece. The solutions have been successfully deployed by China Post to track the delivery route of each of half million high value parcels and by an international e-commerce giant to track the circulation of one million pallets.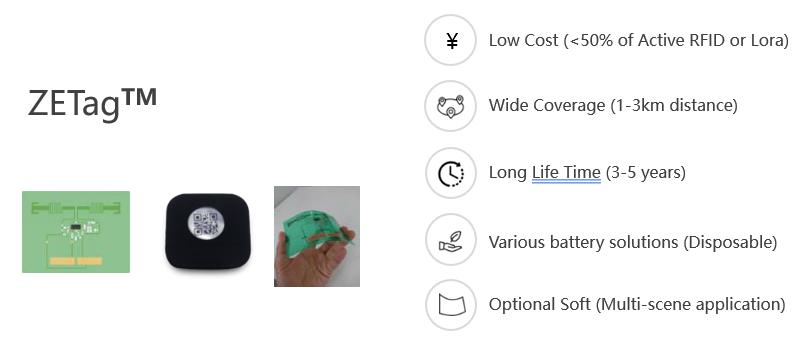 Previously before B1, the company has already raised around $5 million USD from its Angel and A-round investors. The company has now employed around 50 employees across offices located in Shanghai, China, Tokyo, Japan and Cambridge, UK.